Escalate + Xero: the hassle free way to unlock late payments and improve cashflow
Most SMEs have recently experienced a late payment or bad debt – but the vast majority of these debts are simply written off. There is now an alternative: the award-winning Escalate Debt Recovery service has teamed up with Xero to create an app to help unlock cash from your balance sheets without any hassle or financial risk.
Simply sign in with your Xero log-in to easily view all of your overdue debts. You can then select the debts that you want to Escalate, with no upfront charges and fees only payable on successful recovery.
To get started, log in to the app. Try Xero for free.
About Escalate Debt Recovery
Escalate Debt Recovery is helping SMEs to recover millions of pounds tied up in late payments and bad debts. Our revolutionary approach provides a complete end-to-end service, removing the hassle and financial risk for SMES while prioritising a successful outcome. Unlike traditional debt recovery solutions, we are fully funded to take your case all the way to the High Court if necessary, with any potential adverse costs covered too.
About Xero
Xero is a world-leading online accounting software built for small business.
Get a real-time view of your cashflow. Log in anytime, anywhere on your Mac, PC, tablet of phone to get a real-time view of your cash flow. It's small business accounting software that's simple, smart and occasionally magical.
Run your business on the go. Use our mobile app to reconcile, send invoices, or create expense claims – from anywhere.
Get paid faster with online invoicing. Send online invoices to your customers – and get updated when they're opened.
Reconcile in seconds. Xero imports and categorises your latest bank transactions. Just click ok to reconcile.
The Escalate + Xero app – working together
Escalate integrates seamlessly with Xero. It's easy to get started – simply go to the app and sign up with your Xero account. You can find out more in our user guide.
Once logged in, the app will search through your latest account data in Xero and highlight any outstanding debtors over £1,000; you can easily filter the debtors by the number of days that they are overdue. Select any debt that you want to resolve and choose to either notify a member of your finance team or begin the Escalate Debt Recovery process. The app will automatically add a note to the relevant debt in Xero to remind you that it has been Escalated.
To find out more about how Escalate can help you, take a look at our website or contact us.
Try Xero for free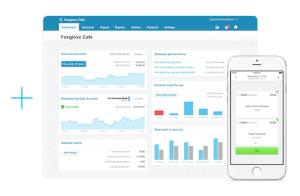 Exchange Station, Tithebarn Street, Liverpool,
L2 2QP (Registered office)
London office: 5th floor, 15 Westferry Circus, London, E14 4HD
Escalate Law Limited
Company No: 10381993
Authorised and regulated by the Solicitors Regulation Authority
Escalate Law Limited (No: 650666)